Software:SBEAMS
From SPCTools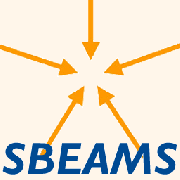 Description
In order to support the data being generated by local microarray, proteomics, immunohistochemistry, and other experiments, we are developing and using SBEAMS (Systems Biology Experiment Analysis Management System), a framework for collecting, storing, and accessing data produced by a wide variety of experiments. The Systems Biology Experiment Analysis System provides a customizable framework to meet the needs of modern systems biology research. It is composed of a unified state-of-the-art relational database management system (RDBMS) back end, a collection tools to store, manage, and query experiment information and results in the RDBMS, and a web front end for accessing these tools.
SBEAMS is licensed under the GPL. This means that you may use it freely, but if you redistribute SBEAMS or use any parts of the SBEAMS code in a distributed product, you must provide all the source code as well.
SBEAMS is in daily use at ISB in support of the research going on here. Insufficient time has been devoted to making this product easily installable and usable at other locations. Nonetheless, it should be usable at other sites with a little persistence and Perl/Database expertise. If you make improvements to the code base or installation process, we would appreciate patches and feedback.
Getting the software
Download from local site:
GDGraph-1.35a.tar.gz - Custom modification of GD::Graph perl module. This version is required to run SBEAMS. The stock CPAN version will not work properly.
Download from Web: SBEAMS Download Page Note: You might find a newer version of this software by following this link.